55+ Buyers Seek to 'Right-Size' When Looking to Relocate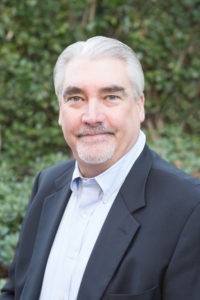 The pandemic initially stalled active adult's quest to purchase a new home, but now they are jumping in with both feet to make a move and enjoy life in the right location, home design, and community.
By Bill Meyer
The classic flight path of the 55+ snowbird for a destination to a warmer climate is not necessarily the norm these days. Other compelling factors now shape that next or last-move decision for 55+ buyers; they now seek out the right geographic location in the right community with a right-sized home closer to family and friends. The 55+ buyer, more than anything, is looking to enjoy life and stay connected to friends, family, and grandchildren, even relocating or purchasing a second home in four-season climates to be closer to them.
55+ shoppers have always wanted the ability to customize a new home, have space for socializing, and live in a community with built-in health, wellness, and social activities. With COVID-19, this becomes increasingly important to not only live in a clean, safe home but have access to trails, natural open spaces, and parks to keep fit and socialize at a distance.
Why Active Adults Are Looking to Move Now
Consistent across Newland communities, 55+ buyers want to live their best lives now. Perhaps put into action by COVID-19, decades-low interest rates, a stock market unfazed by a pandemic, low inventory, and wanting the latest, clean home construction, these buyers are in a financial position to make a move now. Boomers are also planning for an "age in place," single-level home with all of the amenities to keep active and focus on healthy living.
John Burns Real Estate Consulting notes that the 65+ population will grow by a net 17 million people over the next ten years with their highest priority of being close to children and grandchildren. Meyers Research has tracked "Baby Boomer (ages 55+)" migration patterns noting their desire to be closer to family. Called "Baby Chasers," Meyer's research shows that 25 percent of 55+ buyers are planning to relocate to be closer to their grandchildren.
Overall, 55+ buyers are looking for a better, overall lifestyle in a clean, new home with newer technology and lower operating costs. They may be migrating from higher tax environments as they want to continue to live comfortably on what they saved for retirement. Some 55+ buyers may wish to "lock and leave," where they split their time between houses to relocate to a safe community where neighbors care for each other. CantaMia, one of Where to Retire Magazine's 50 Best master-planned communities, is a gated 55+ active adult community in Estrella by Newland in Goodyear, AZ, offering residents an additional level of security.
What the 55+ Buyer Prioritizes in a Move
Many 55+ home shoppers know what they want, so customization is vital as they wish to design and dedicate space for how they want to live. Entertaining friends and family make kitchens, and open space floor plans essential. It is also essential to extend living and entertaining spaces into the outdoors, with patios, fenced-in backyards, and porches.
55+ buyers overwhelmingly prefer single-level living with the primary suite on the main floor. Universal design, including well-lit, lower countertops to accommodate wheelchairs or work from a seated position, is desirable. Additional, accessible storage is also a must-have, lessening trips to the store and accommodating big bulk buys.
Pets, and building in the care of those pets within the home and community, is especially important to 55+ buyers. Builders are adding indoor kennels, space for dog bowls under the counter, and dog showers for age-targeted buyers in Newland communities. Bonney Lake, WA-based Tehaleh by Newland, makes community-based dog care a priority with dog parks, pet resorts, and doggy daycare.
As 55+ shoppers plan on a reduced or fixed income, the lower operating and maintenance costs make new home construction appealing. 55+ buyers factor in lower energy costs, warranties, and newer technologies to the overall value of new construction.
Why Community, Location, and Lifestyle Matter
Keeping connected, while distancing, makes the need for open spaces, parks, sports courts, and trails essential in maintaining a healthy lifestyle. Residents explore on their own or use community lifestyle directors to join clubs, schedule social events, or even help make new friends in the community.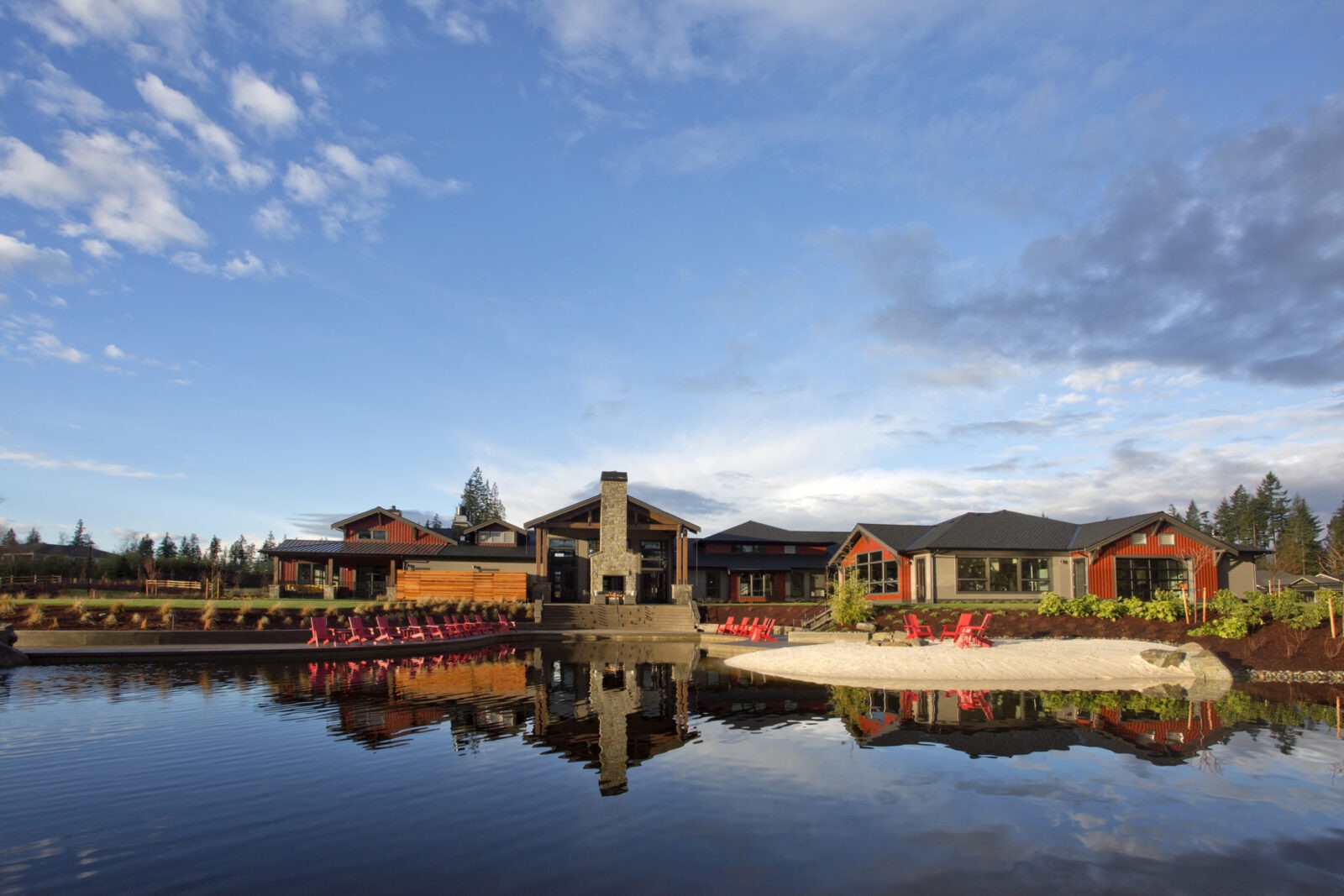 Tehaleh, with incredible views of Mt. Rainier, centers on a resident's well-being in natural forest areas and designing indoor-outdoor living spaces that connect residents with nature. 55+ buyers at Trilogy at Tehaleh, by Shea Homes, offer single-story rambler homes with an amenity-rich private club that includes a fitness center, special interest clubs, an indoor pool, and dining, all within the neighborhood.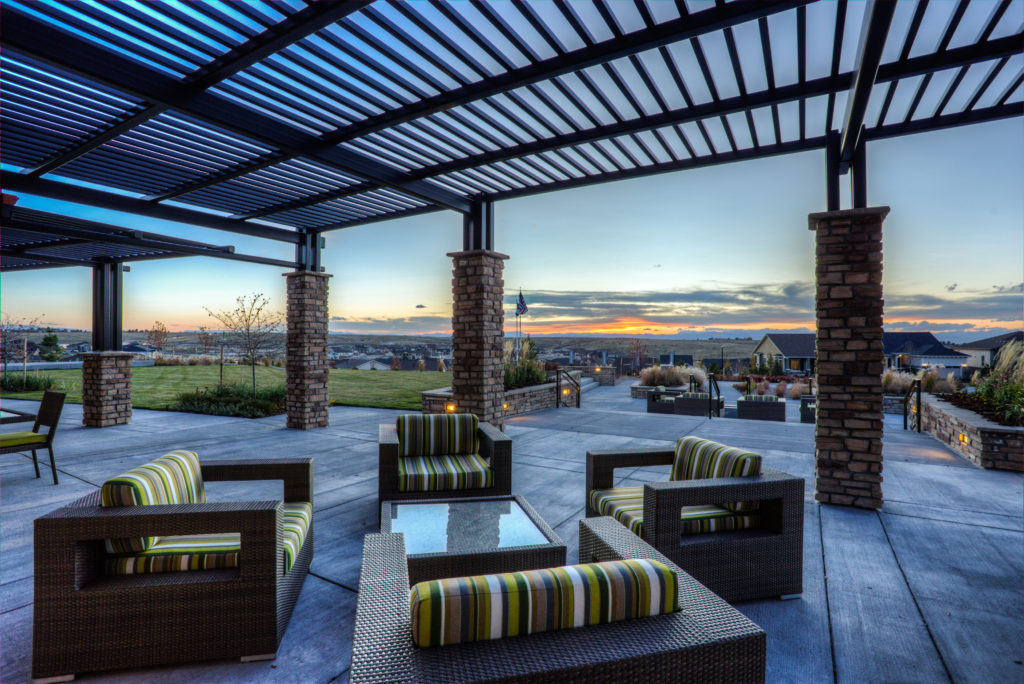 In the foothills of the Rockies is the Newland community of Inspiration, named Community of the Year by the Home Builders Association of Metro Denver. At the top of every Boomer's home shopping wish list is Hilltop 55+, which offers one-level Ranch homes by Lennar and Toll Brothers with various floorplans featuring entertainment spaces, gourmet kitchens, basements, and lots of natural lights. To make building a new home easier, Lennar offers it Everything's Included®, which adds in stainless steel appliances, hardwood flooring, and upgraded cabinets.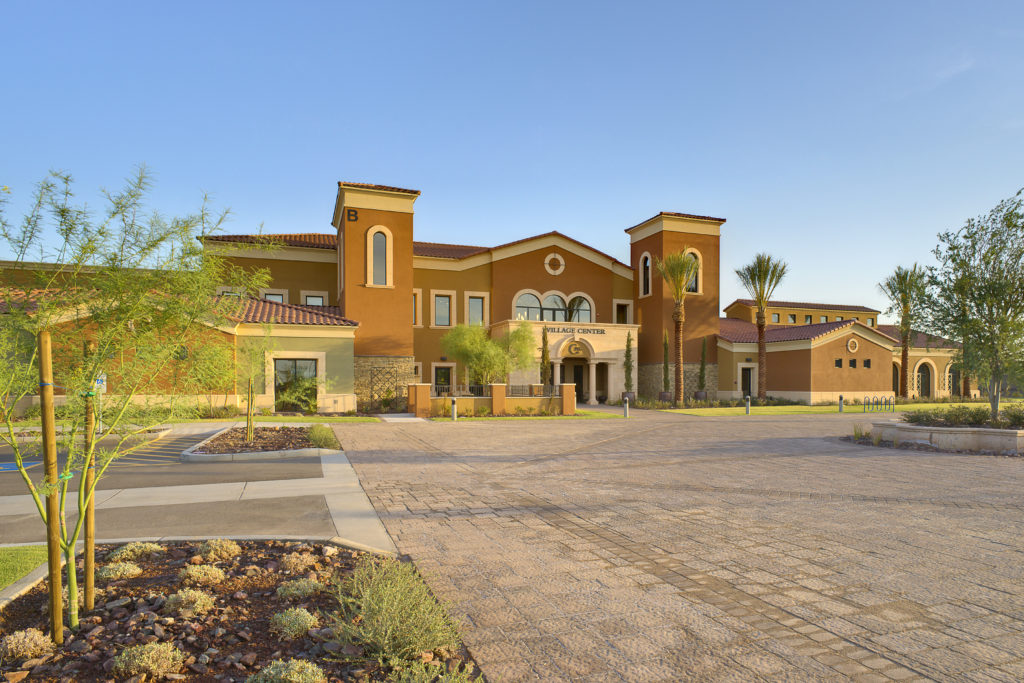 The sun-drenched natural desert setting of Estrella, located outside of Phoenix, AZ, is a snowbird's paradise. The CantaMia 55+ community at Estrella is easy, low maintenance living so you can explore Arizona's sunshine living. From stargazing with the Sierra Estrella Mountains as a backdrop to shopping at Mountain Ranch Marketplace, residents are close to nature while not giving up the convenience of shopping and dining nearby. And if looking to rev up the heart rate, 55+ residents enjoy pickleball, fitness classes, tennis, swimming, and biking and hiking.
Waterset, in Apollo Beach, FL, offers low home maintenance in which the HOA cares for home exteriors and landscaping. A gated enclave, The Villas, provides extra privacy, while numerous amenities like pools, playgrounds, and dog parks are perfect places to enjoy with grandkids.
For Newland, our focus on our residents' well-being, staying active, and forming meaningful connections inspires us to envision our innovative communities that are perfect places for the 55+ Buyer.
Bill Meyer is Regional President of Newland and provides operational and senior leadership for the West Region.